Beetroot is one of our family all time favourite ingredients. There is something about this very nutritious root vegetable that we cannot ignore. Be it its stunning colour, high nutritional content or the sweet amazing taste. Maybe it is the combination of them all makes beets appear in our meals at least a few times per week. I often boil beets because I can use both the cooking water and the beets in many different dishes. Check out this 10-minute-beet-breakfast here.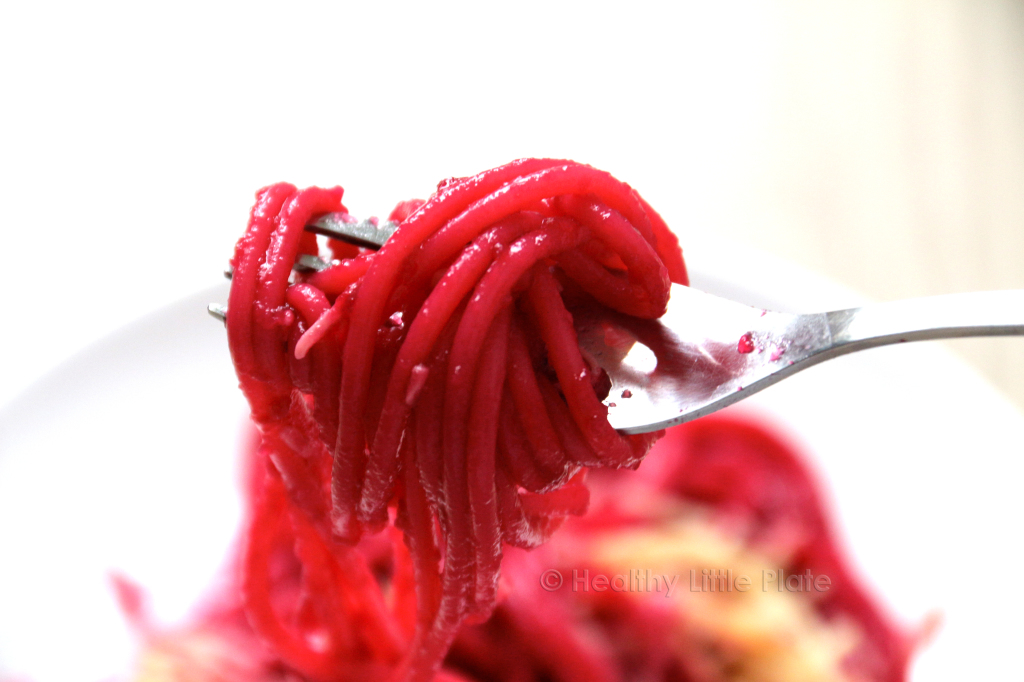 Unlike other spaghetti sauces that are high in salt or cream content, this cold beet spaghetti sauce is very simple, clean and yet very refreshing and delicious. All you need is some chilled boiled beets and reserved cooking water. Yup! It is that simple. With something as flavoursome as beets, the more you add to the sauce, the more you will take away its awesome flavour. So be sparing when you decide to add something to this cold beet spaghetti sauce.
I usually have some beets boiled in the morning, let it chilled in my fridge (both the cooking water and the beets) and whip this dish up in the afternoon. It takes less than 15 minutes to make this dish if you already have some cooked beets ready. If I do not use up the boiled beets then the next morning we will have some 10-minute-beetroot oatmeal for breakfast. Yum!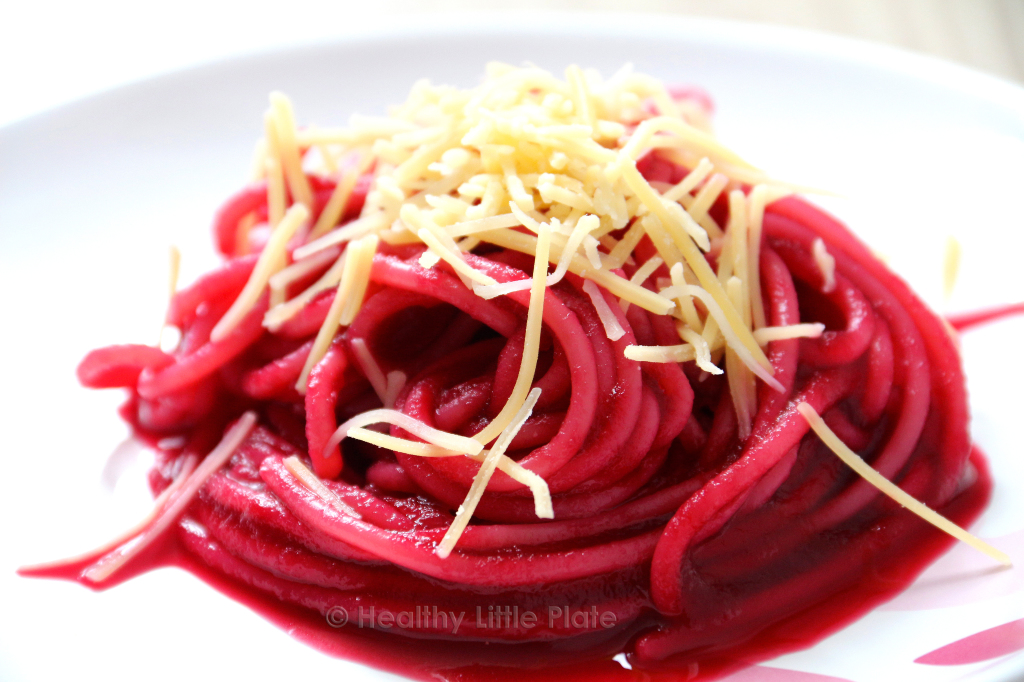 Quick instructions on how to boil beets. 
Put on gloves before you start peeling beets to avoid stain.
Remove beets skin with a sharp knife (normally I do not remove the skin before boiling if I do not intend to use the cooking water afterwards). Quarter the beets.Place in a saucepan and make sure the beets are well covered in water. Bring it to boil for 10 minutes. Turn down the heat and let it simmer for 20-30 minutes (depending on the size of your beets). Turn off the heat; keep the cooled beets and cooking water in fridge.
Note: after boiling the color of the beets and water will be somewhat deep pink brown. It becomes light pink after cooling down (and even lighter after being chilled)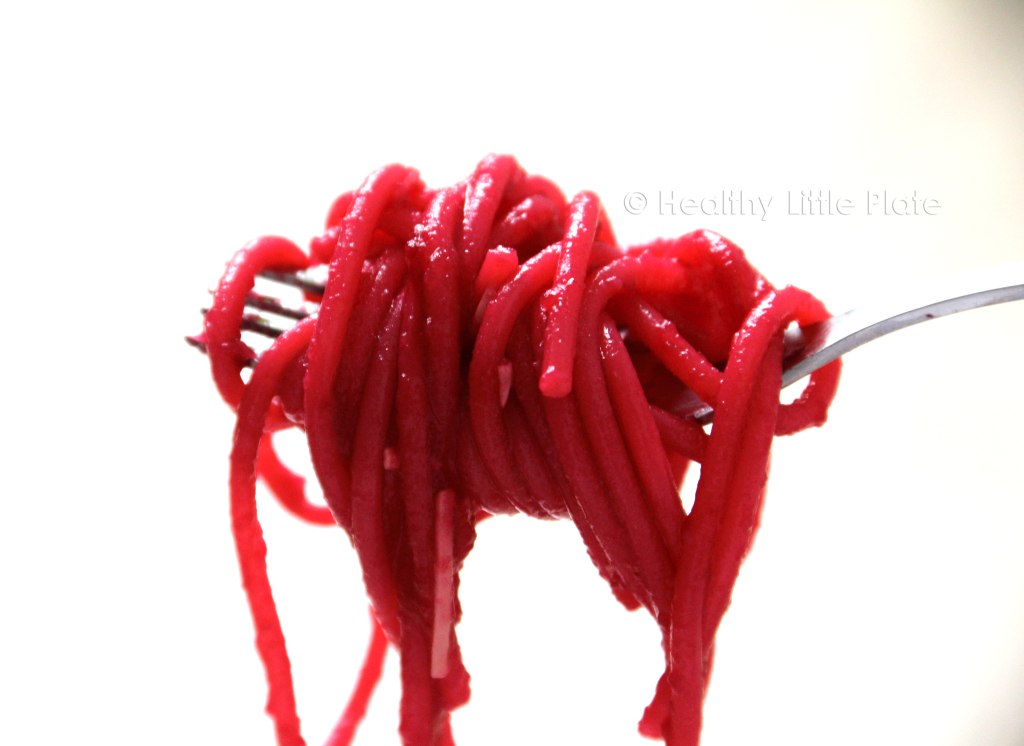 Ingredients
• 100 gram whole wheat spaghetti
• 1 small chilled boiled beet (with reserved cooking water)
• 1 tbsp. grated sharp cheese
• Salt and pepper to taste
Instructions
Cook the spaghetti according to package instructions. Drain well after cooking and set aside.
Chop the beet into small chunk & transfer to a blender with about 1 tablespoon of its reserved cooking water. Blend it up on high until very smooth (make sure you keep the lid of the blender on.
In a mixing bowl, mix the blended beet and cook spaghetti together until well combined.
Transfer to a plate, top with grated cheese. Season with salt and pepper (optional) and serve