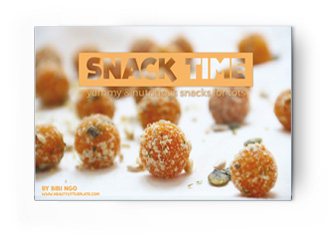 Snack time, yummy & nutritious snacks for tots.


Hi guys.
As some of you might already know, I originally planned to give away an e-book to my subscribers as a way to thank you all for supporting me greatly in the past years. However, as I saw how much damage the people in Nepal have been going through due to the two recent devastating earthquakes, I had a change of mind. I thought maybe we could give a hand in getting Nepalese children back to school and back to their normal life a bit quicker by providing them with some financial support. As little as it might seem to some people, it could help bring those children closer to an opportunity to learn and thrive.
I know this is nowhere enough to help them get out of their recent tragedy but I reckon something is better than nothing. And because we have two hands for a reason: "one for helping ourselves and the other for helping others".  
100% money raised from selling this e-book will be donated to our local Save The Children (http://www.savethechildren.nl ) to support children in need. If you feel like donating more than this e-book price, feel free to hit the donate button on Save The Children website (Official US site: http://www.savethechildren.org).
Thank you xxx
Bibi Ngo
P/s: You can also support by spreading the words. Click the "share" button below.