This will be the ultimate saver for your leftover mashed potato of any kind. These cheesy mashed potato puffs will make you kick yourself for discarding any leftover mashed potato in the past. With only few extra ingredients (eggs, cheese, peas, chives and cream) the same old boring mashed potato will have a whole new face – a much better one. Crunchy on the outside and melt-in-your-mouth soft on the inside with a little kick from the chives are what make these mashed potato puffs irresistible. You do not have to wait until you have any leftover mashed potato to be able to make these puffs. You can make fresh mashed potato to turn them into these delicious puffs too. It will be worth your effort, I promise.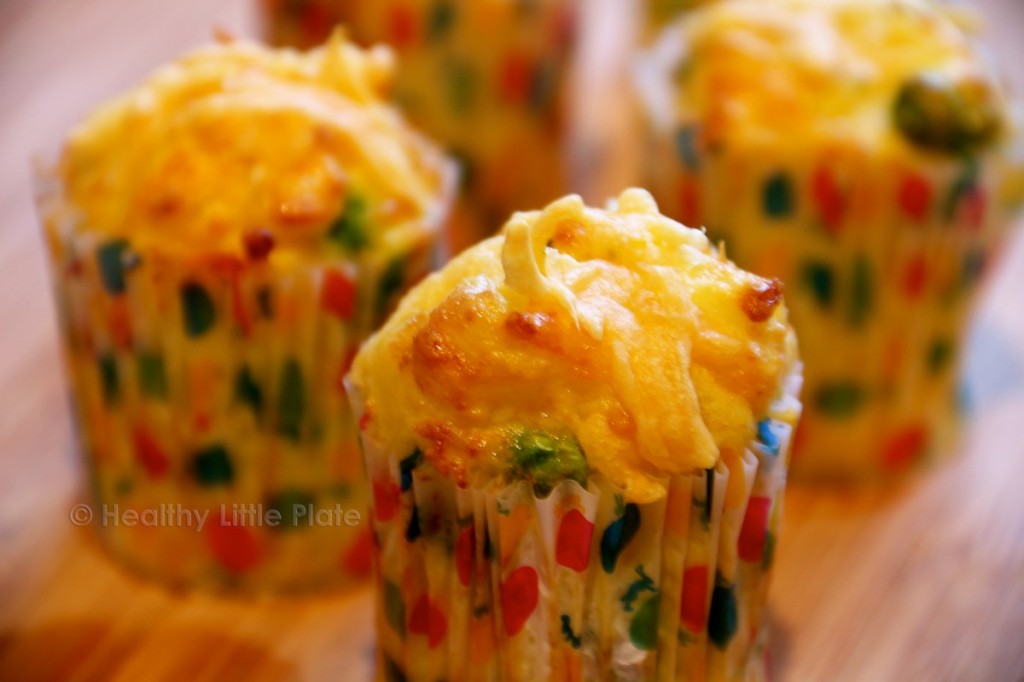 Oh, you do not have to stick to the same herbs and veggies that this recipes call for. Just let your creativity go wild and use whatever herbs and veggies that you think will work. I have tried with basils instead of chives, spinach instead of peas and both combinations work pretty well. I am even thinking of adding some chopped prawns to these already yummy puffs. I will let you know if it works 😉 .
Happy cooking!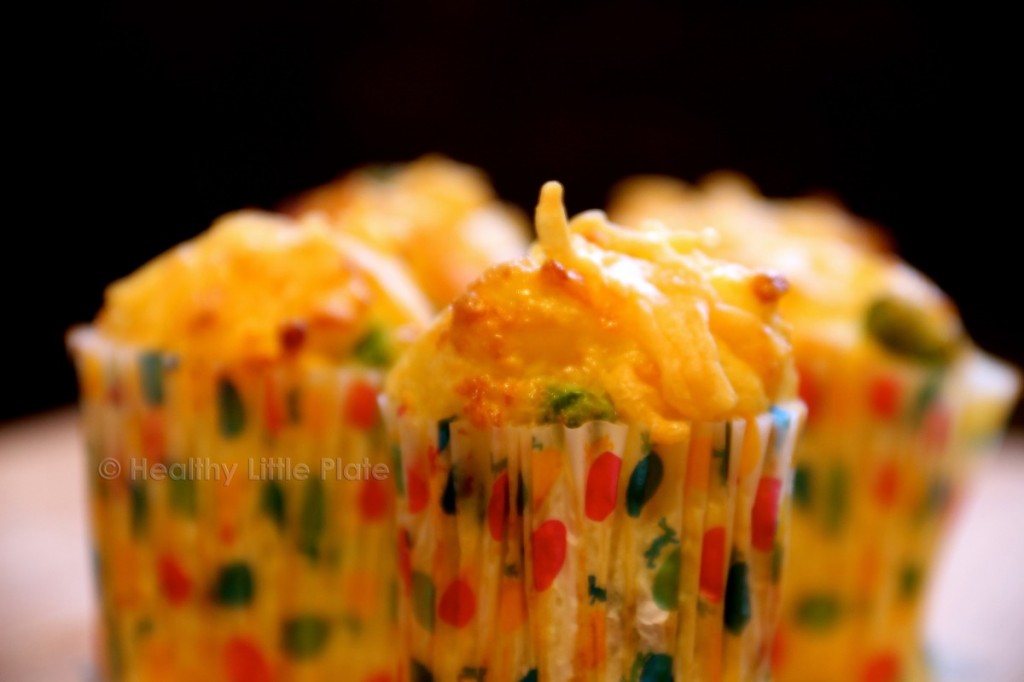 Ingredients
• 1 ½ cup mashed potato
• ½ cup shredded cheese (I used sharp Cheddar)
• 2 grass-fed eggs
• ¼ cup heavy cream
• ¼ cup sweet pea
• 2 tbsp. fresh chopped chives
• 2 tbsp. shredded cheese to sprinkle
• Salt and pepper to taste
Instructions
Preheat your oven to 200 degree C. Line your muffin pans with muffin paper cups (to prevent sticking, use good parchment paper cups) or grease your muffin pans with coconut oil or non-sticking spray.
Whisk the eggs together with the cream in a mixing bowl. Add the rest of the ingredients except for the 2 tbsp. shredded cheese. Mix well until everything is well incorporated. I only added a bit of pepper and no salt (the cheese is salty enough for my toddler's palate) but you can adjust the salt to your desired taste.
Scoop the mixture onto the prepared muffin pans. Fill the cups to just full (the mixture will expand a bit after cooked through so do not over fill them). Sprinkle each cup with some shredded cheese. Bake at 200 degree C for 25 – 30 minutes or until a skewer inserted in the middle of a cup comes out clean.
Let them cool down for a few minutes in the pans before serving.