I have made these red and green smoothies countless time before. But I hesitated to post their recipes up here due to the fact that they are so simple to make. I was afraid you guys might be bored by my simple regular posts. Well, I was wrong. I have received quite a few request for these red & green smoothies recipes. Some of you might have already known what go into these smoothies. For those who have followed a plant-based diet, these smoothies recipes are way too familiar. But there are many others who are new to this whole healthy lifestyle; those are scared by page-long-recipes (just like I was when I first started this journey), then these red and green smoothies recipes will definitely come in handy. I would like to thank you, those emailed and messaged me to ask for these recipes. You remind me why I started this whole thing, you remind me that we are here to share, to embrace goodness and to support each other for a better life. A simple recipe might be nothing for someone who have had extensive kitchen experience, but it might also be everything one needs to change their attitude towards (real) food. With that in mind, I am sharing you my two most simple smoothies recipes but also two of my all time favorite smoothies ever. Hope you enjoy.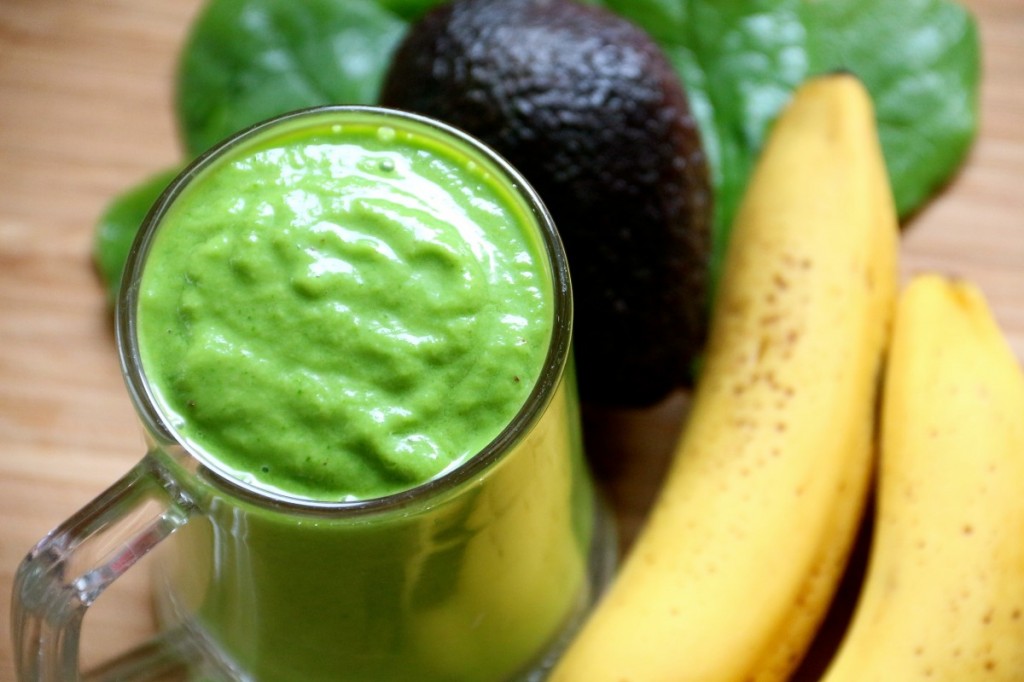 Green Smoothie Recipe
Ingredients:
1 chopped ripe banana
1/2 ripe avocado
a handful of baby spinach leaves
50ml coconut water
Method: in a blender, blend all ingredients on high until very smooth. Enjoy immediately.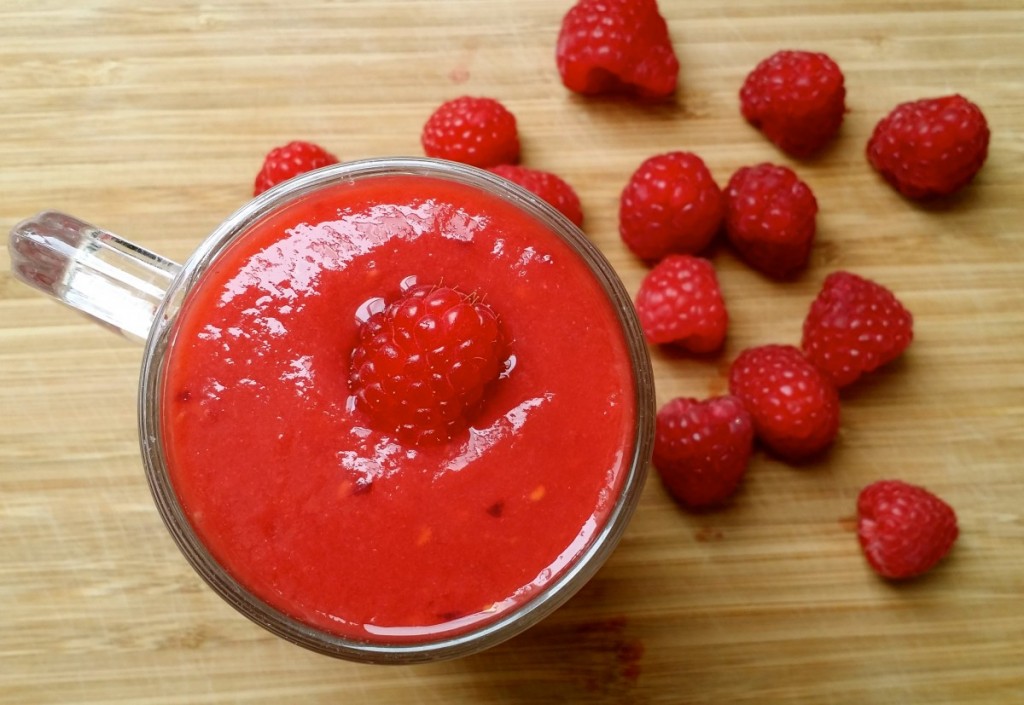 Red Smoothie Recipe
Ingredients:
1 ripe frozen banana (fresh one is also ok but you won't achieve the cold freshness as it is with frozen one)
A heaped handful of raspberries
1 fully ripe mango
A dash of coconut water (to get the blender going)
Method:
Blend the frozen banana with the coconut water on high until smooth. Add in the mango and keep blending. Finally add the raspberries and blend until you reach the desired consistency. Pour it out and enjoy.